Get Our Best Camping Mattress to Your Next Outdoor Journey with Fast & Free Shipping within 7-12 Days to The USA, Canada, UK, Korea, Europe & Australia. 14-30 Days to All Other Countries.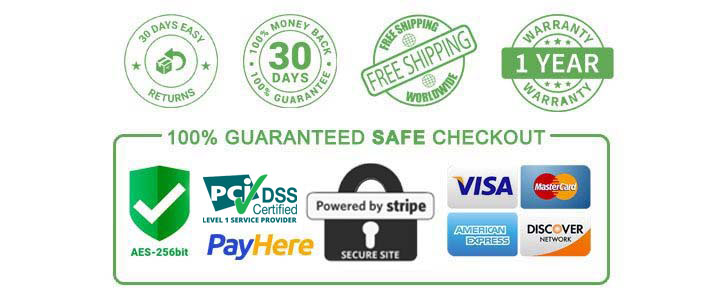 We're Accepting All Major Credit/Debit cards and, Bitcoin, or any other cryptocurrencies.
Free Doorstep Delivery within 1-2 Weeks to The US, UK, and Entire Europe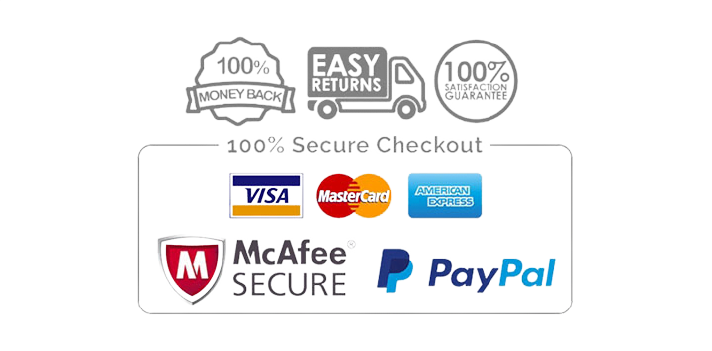 🌲 BUY THIS CAMPING MATTRESS WITH PURPOSE 🌲
Use our camping mattress with pride, knowing that a % of your purchase goes towards planting trees around the Earth. Also, We're supporting ecosia.org
MATTRESS PRO 2™ IS THE ABSOLUTE BESTSELLING AIR MATTRESS FOR CAMPING WITH A BUILT-IN PUMP IN 2023
Are you literally tired from camping on chilly, rocky, or rough terrain? When you're in the outdoors, restorative rest is essential! Now, getting your beauty sleep while camping is possible with MATTRESS PRO 2™ air mattress. Sleep like a newborn baby on our 2.2-inch-thick camping mat and tackle the day to come!
Hiking the great outdoors is tough. After a hiking day, most backpackers are tired enough to pass out face-first when they arrive at their setup spot. Luckily, we've created the ultimate blow-up air mattress with a built-in air pump for outdoor enthusiasts.
THE #1 BLOW UP AIR MATTRESS FOR CAMPING
1. Easy to Inflate:
You can quickly inflate it by Pressing with your palms or feet Instead of blowing in a second with Built-in Air Pump Inflator. You can buy our MATTRESS PRO™ (First Edition) If you want a cheaper option that doesn't have a built-in pump but, you can still inflate it by a few breaths or can use an external pump for air mattresses.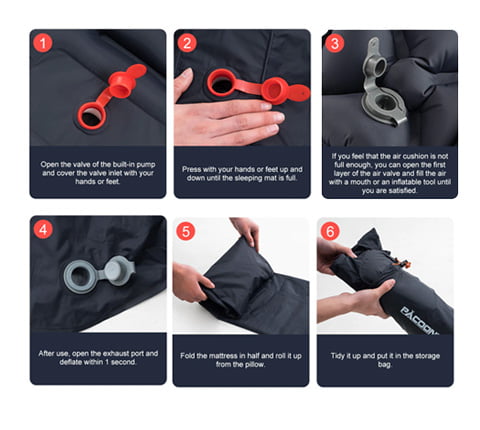 2. Extremely Durable:
As hikers and campers ourselves, we were sick and tired of having mats pop on us! This is why we made sure the mattress we created wasn't going to do so… We use durable dual-layered material for ultimate resistance.
3. Ultra Lightweight:
The typical outdoor mattress weighs 1-2kg! Ridiculous. With a finished product weight of only 500 grams, we made it our goal to minimize our mattress's weight as much as possible.
4. Super Compact:
One of our customer's favorite features of this air mattress is the fact that it is as small as a water bottle when it's folded and stored in its carrying bag. Nothing is worse than a bulky sleeping mattress swinging around on the side as you walk.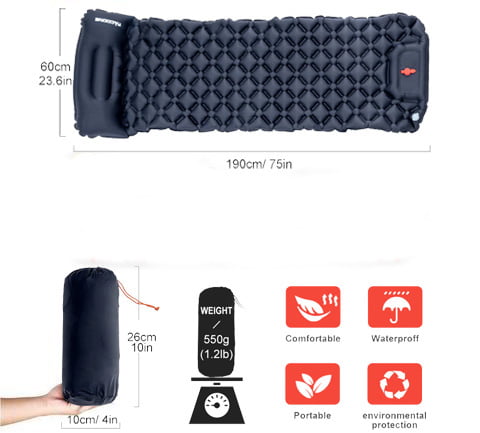 5. Maximum Comfort:
Do you suffer from backache and neck pain every time you go camping? We certainly did… This is why we tested and tested our mattress's comfort with thousands of people until it was made to be one of the most comfortable rated mattresses ever. With 144 insulated flexible air cells that contour to your body's exact shape, the expert design of this pad will help you achieve a comfortable night's sleep no matter where you are.
6. Cold Protection:
Your body absorbs the cold 10x faster from the ground than it does from surrounding cold air. So when camping, the last thing you want is a mattress that does this too. That is why we have an ergonomically designed, multi-layer system inside our mats to ensure absolutely minimal heat will be passed from you to the ground, achieving an R-value of 4.2.
7. Built-In Pillow:
The top of the mattress is padded in the shape of a pillow to provide a proper cushion for your head and neck, which is critical to your comfort and a night of good sleep.
100% SATISFACTION GUARANTEE, OR YOUR MONEY BACK
We're proud to have over 1000 happy customers from all around the world. Having made some of the most innovative products on the planet, we want to back that up. If you're not 100% satisfied with your purchase of the Mattress Pro 2™, you can return it for a FULL refund within 30 days AFTER you have received your order. And We're giving a 1-year warranty for you.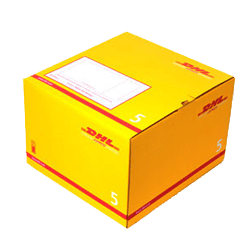 If you want to hear what others say about MATTRESS PRO 2™, check out the reviews below. They're all genuine reviews from customers just like you.
Let us know if you have any questions or need anything. We're here for you.
WHAT PEOPLE SAY ABOUT US
⭐⭐⭐⭐⭐
"I have used many pads and never been impressed, but this one is GREAT. I am a side sleeper, and this is the first and lightest one that I can get comfortable with! Very impressed. It rolls up very small and light which is perfect for hiking. 2 valves make it easy to inflate and deflate in seconds! My go-to pad now."